Lately I've been listening to a whole lot of mash-ups, as they're fun to listen to while driving and I have an hour-long commute to my summer job. My unquenchable thirst for new music has driven me toward finding a lot of different mash-up artists on the internet, and so I'd like to share some of the ones I've found with all of my devoted followers.
First off, let me say that, at least in my view, there are two different kinds of mash-up. One is more album-focused and creates a lengthy mix of an enormous amount of small samples, trying to include as many popular hooks as possible (perfect for dance parties.) Another finds two songs that mesh well together and then, well, meshes them together. This second category encompasses both mash-ups of individual songs and mash-ups based around an entire album. This post focuses on the first type and a later post will more fully explore the second.
The most well-known of today's mash-up artists is, of course,
Girl Talk
. Though I do enjoy listening to his albums, something about
Gregg Gillis
' music always frustrates me. He always finds the perfect blend with which to draw me in, but then usually fails to capitalize on the moment and unleash the true potential of each mashed pairing of songs. His all-encompassing mix of radio hits, indie favorites, and vulgar rap does have a nice balance, though, and the artistic statement of his music is so powerful that it inspired many other mash-up mixes using the same material. Though the whole thing tries to recreate the incredible
"Bittersweet Symphony"
and
"Tiny Dancer"
moments from 2006's
Night Ripper
, his best and more recent effort,
Feed The Animals
, set the standard for the rest of what's on this list.
E-603
's 2008 release,
Something For Everyone
(follow-up to be released any day now,) has just what the title says. He takes most of what
Girl Talk
uses on
Feed The Animals
and re-works it in his own way, pairing up different tracks but mostly trying to capture the same effect that
Girl Talk
strives toward. It's not too original, but it is just as exciting to hear as Gillis' work.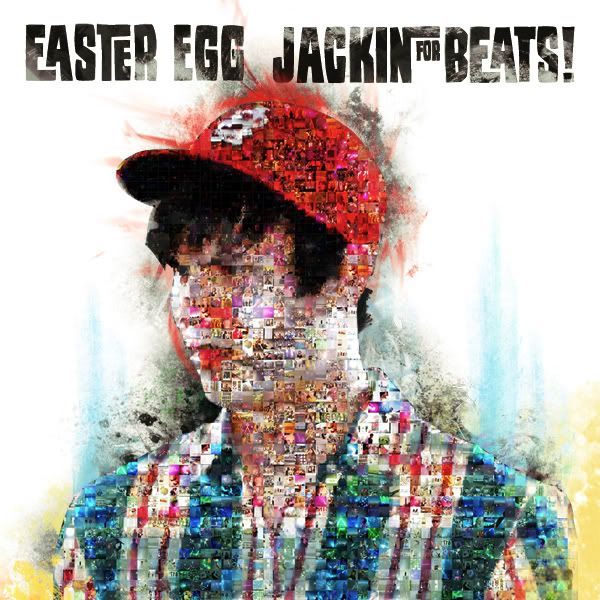 Easter Egg
also uses similar samples on his first and only mash-up album,
Jackin' For Beats
. He, however, provides an interesting twist on the formula by adding more dance, house, and techno such as
Basement Jaxx
and
Justice
(which incidentally make for my favorite moments on the album.) Though I enjoy the diversity in his samples, some of his mashes aren't of as high quality as the others and are somewhat of a let-down.
My favorite mix-type mash-up album (and the one you should all download immediately) is
Fuck Bitches. Get Euros.
by
Super Mash Bros.
Maybe I'm partial to the use of
DCFC
and
Modest Mouse
samples, as those artists defined most of my high school experience, but I feel like SMB achieve the perfect mix by letting each individual track run its own course. Instead of immediately shifting to another clip from a completely different song, each element gradually emerges to take center stage, then retreats to the back at the exactly appropriate moment, letting another pop melody shine. Even though the album follows the same general formula of vulgar rap over innocent indie tunes, the team does more than just mash the songs together: they instead carefully manipulate each simultaneous track by altering the speed, reversing, or chopping it up to make it fit beautifully with the other. The prime examples of this are the two tracks that close the album,
"D.G.A.F.L.Y.F."
(based on
"Soulja Boy"
and the DDR hit
"Sandstorm"
) and
"Testarossas For Everyone!"
(based on
"Flirt"
and
"Lip Gloss"
and set over
"Better Off Alone,"
) which may be two of the most inspired mash-ups I've ever heard.
Another awesome thing about mash-ups: they're completely FREE! You can download each from its respective site with the links I've provided.